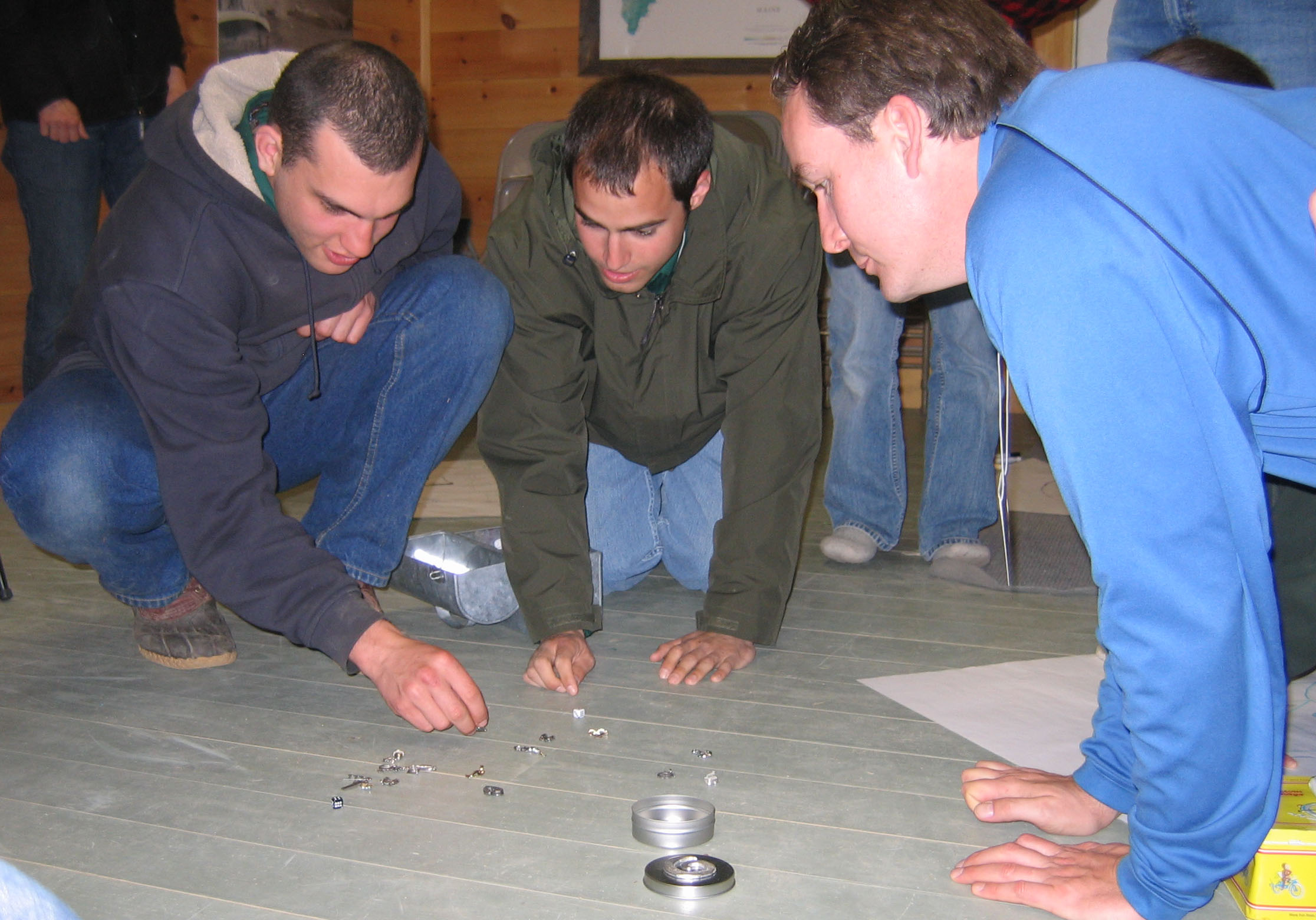 May 19, 2010

Engaging Groups in Meaningful Dialogue and Reflection While Practicing Decision-making and Consensus Building.

Engaging Groups in Meaningful Dialogue and Reflection While Practicing Decision-making and Consensus Building.

Jen Stanchfield

My last few posts have explored the power of play to help learners build decision-making, and conflict resolution skills. I have emphasized that educators can intentionally "weave in" opportunities for groups to practice these skills throughout their day- to-day lessons. Processing or reflection discussions can be one of those great opportunities to maximize learning. My favorite method for engaging a group in reflection also involves the practice of group decision-making and consensus building.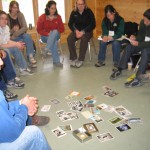 My favorite reflection approach is to use postcards (see Pick-A-Postcard kit), image cards, or objects as a tool for facilitating meaningful dialogue and reflection with groups. Over the years, I have learned that using objects and imagery in processing and reflection leads to more in-depth discussions and outcomes with my groups. These methods are effective because participants can attach their thoughts to an object that can be touched and shown to a group.  Because the participants can talk about the object or image rather than themselves directly, they can express thoughts that would otherwise be left unsaid.  When groups use pictures and objects in reflective discussions, the thoughts, ideas, and connections seem broader and deeper than when using dialogue alone.  A visual representation of an experience can be effective long after the experience is over, reminding a group or participant of the key lessons learned(for more on this subject see my October 19th WNB blog post "Bringing Learning to Life Through Reflection").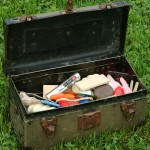 For many years, especially during my time working with small groups in treatment programs I used tools such as my collection of postcards or deck of Chiji cards) or objects (from a collection of household objects, found objects or charms- Miniature Metaphors in just one way. I would have each individual choose a card or object that represented their personal strength, or his or her perspective about an experience or activity.
When I moved from working with small groups in the therapeutic setting to larger groups in classrooms public schools, and business groups in the training setting I made a major shift in my facilitation. With these larger groups I couldn't always use the cards and objects in the same way that I had with my therapeutic groups of 6-12 participants. It was impractical (and potentially tedious) for 24 group members to pick individual cards and share out in dialogue circle or in a class session. But I still wanted to use the cards!
So, one day after a group challenge in the physical education classroom I experimented with spreading out a whole deck of Chiji cards on the gym floor and asked the group of 24 students to come to agreement on one card that represented what they achieved together. I was amazed at the results….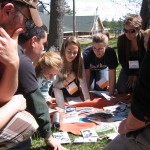 The students immediately were drawn in by the cards. They were seeing this as another engaging activity or challenge rather than that "that boring processing thing you do after the fun activity". It was if they were unaware that they were processing.
I became hooked on this method after hearing the rich dialogue that occurred as the students discussed the rationale for "their card" and worked on coming to consensus on one card for the group. The student's shared profound insights about the cards and their connection to the activity learning as they came to consensus (without even realizing they were debriefing or processing).
I noticed that many group members who usually didn't speak up during class or group sessions were expressing a great deal as they made an argument for their card. They often took the lead instead of the other loud voices by suggesting an alternative card that blended concepts put forward by different group members. Though it was a rich and meaningful discussion it also fit into the time parameters available in the short class time.

Since that time this has become my method of choice when using cards or objects in group processing or debriefing regardless of group size. I have continued to witness this kind of interest and engagement in the activity and meaningful discussion stemming from the process of coming to consensus, sharing ideas and perspectives, and even arguing about what best represents the group. The rich dialogue that emerges from this method is great, as is the opportunity to practice group decision- making.
Examples of "Consensus" methods in processing:
ONE CARD OR OBJECT TO REPRESENT "Our Achievement":
• After an activity/important moment/ end of session I just ask the group to come to agreement on one card/object that best represent their experience as a group, the strengths of the group, or something they have achieved together.
THREE CARDS TO TELL A STORY of "Where We Were, Where We Went and Where We Are Going"(Dave Lockett at Stevens Point School District sparked this idea when I was using processing cards with one of our groups on the challenge course):
• Have the group use the cards to tell a story of their experience together. Ask them to come to agreement and pick three of these symbols to describe:
• Where they were when they arrived, or first came together as a group
• Where they "went" as a group,
• Where they are Going next and/or what they plan to do with the learning
• This has become one of my favorite methods for helping a group tie it all together and connect experiences to future learning. I often use it as a closing activity or as way to "check in" halfway through a program. This gives participants an opportunity to influence the direction of their remaining time together.
SKILLS TO CARRY WITH US
• In the midst of a program or course have the group pick three objects s that represent important skills they used in completing that challenge that will be useful in upcoming activities, challenges, or day to day work life. Have them carry these objects on with them to the next activity. The group often spontaneously refers back to these objects/skills when they are engaged in a future challenge. You can also ways to intentionally integrate them into the next activity to carry lessons forward.
I have found in my work with ongoing groups when groups agree on an object or symbol that represents their collective experience, this symbol can often end up carrying a great deal of power for a group and emerges again later in different ways. It can be integrated later on into symbols for their group's success, for "group norms symbols" or sometimes morphs into a group or team "mascot".
Each group is very different in how they approach the decision- making aspect of this activity. For some groups it can be a great opportunity to discuss the difference between voting and consensus. It often inspires discussion around quick methods for coming to consensus such as "fist of 5" of thumbs up which the groups continue to implement throughout their time together. Some of the most powerful discussions arise when there is disagreement as individual group members argue for their individual choice and then someone suggests an alternative card that combines many of the ideas put forth by others. Regardless of the final decision, it always seems to lead to rich discussion.
References:
Stanchfield, Jennifer. (2007). Tips & Tools for the Art of Experiential Group Facilitation. OKC. OK: Wood 'N' Barnes Publishing.
Cain, J., Cummings, M & Stanchfield J. (2005). A Teachable Moment: A Facilitator's Guide to Activities for Processing, Debriefing, Reviewing and Reflection. Dubuque, IA: Kendall Hunt Publishing
Simpson, S., Miller D., & Bocher B. (2006). The Processing Pinnacle: An Educator's Guide to Better Processing. Oklahoma City: Wood 'N' Barnes Publishing
Resources for Using Objects and Images in Reflection:
www.chiji.com
www.experientialtools.com
www.training-wheels.com