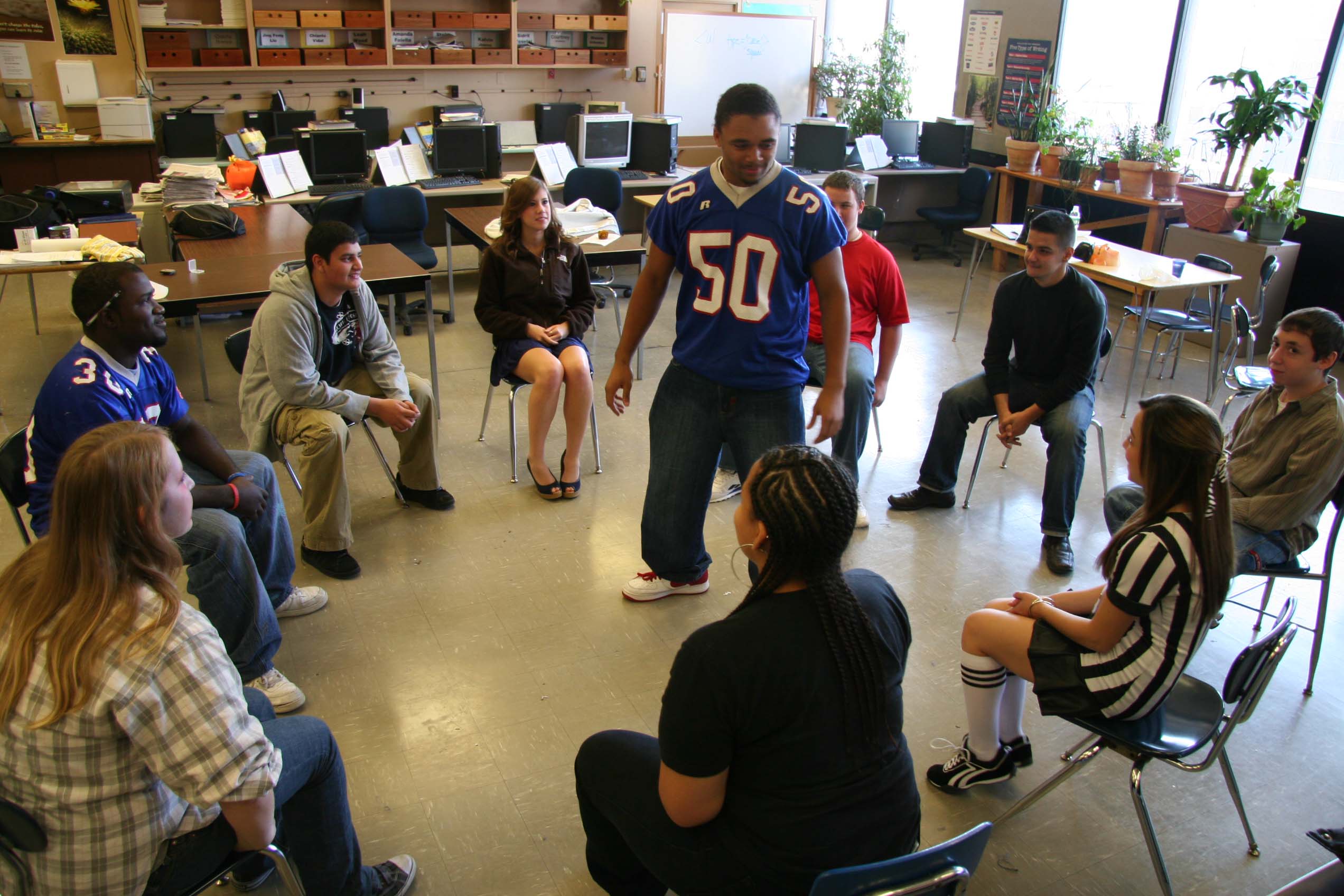 Jan 21, 2011

Active Review Methods Continued: Stories from the Classroom

In my last post I described how I have been re-purposing the well-known ice-breaker Have You Ever? into Anyone Who as a strategy to engage participants in reflecting on or reviewing content from a lesson. I recently had great success using this game in adult staff training days, in guidance groups and in a middle school social studies class. In all of these experiences the level of involvement and discussion went beyond my original expectations. I found the game not only worked as an active review method but also led to engaging conversation, application of the subject material and served as a formative assessment.

I regularly work with students and teachers at a local school here in Vermont. Originally I was brought into the school to facilitate team-building activities to promote a positive school climate and help students practice social and emotional skills. Over the years my role has expanded to integrate the philosophy of experiential education into day-to-day practice, helping teachers differentiate their instruction methods and actively engage students in academic lessons. I have found there are some great activities that serve both team-building goals and as a method for teaching or reinforcing curricular content. Anyone Who is a great example of one these dual purpose activities.

Recently I used it with students in the 8th grade who had been studying Mid 19th Century US History. Their curriculum included topics such as Westward Expansion, the American Civil War and Reconstruction era.  During one of my visits the social studies teacher and I went through the text book and pulled out key events, people and facts from the current chapter and formulated review questions such as: "Anyone who knows who Jefferson Davis was." "Anyone who knows the outcome of the treaty of Guadalupe Hidalgo."  "Anyone who knows what the Pickwick Papers where."  "Anyone who can name the confederate states." We wrote them on index cards and placed them on the question asking spot.

We found students were actively engaged in the game. Many students couldn't help blurting answers out while they moved. If a person didn't have the correct answer other students immediately jumped in to help in a friendly and supportive way.

When one student moved impulsively from their spot without knowing the answer and reached the question asking/answering spot, he froze for a moment and then asked me if he could "phone a friend". Immediately 5 other students pretended they had open phone lines to help their classmate out.

Students who in the past had not regularly raised their hands in class were actively moving and sharing answers throughout the game. The teacher gained new insights into the more introverted or previously less involved class member's actual knowledge of the subject. It was great for the high achieving students in the group (who sometimes monopolize class discussions) to see that other students had knowledge and insights to offer the group.

As the game progressed students started to move beyond review questions and answers spontaneously engaging in detailed discussions around topics such as the impact of the railroad on the civil war, and the impact of Westward Expansion on modern day population and industry in their own state of Vermont. The best part was that students were leading the discussion!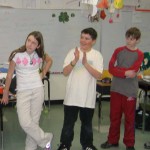 I have also used  "Anyone Who" in counseling and guidance groups and found it to be a great way to review factual information or introduce a subject with questions such as:
"Anyone who knows what empathy means"
"Anyone who can name one way to stop a fight without violence"
Though this activity is great for factual review and as a prelude to a lesson I am cautious when using it or any game to discuss feelings and experiences around sensitive issues such as bullying or substance abuse. Using a playful game to share feelings about tough issues could have the potential to trivialize serious and sensitive subjects, put group members in an emotionally unsafe environment for sharing, or cause a group to cross boundaries in a way that can be inappropriate for school settings. As with any activity, carefully consider how it fits with your group's personality, development, goals and setting for best results.
Many educators report to me that they like Anyone Who because everyone is involved in the review even if they aren't speaking out or moving from space to space.  Those passively participating can still be learning from the dialogue and review.
The Have You Ever/Anyone Who activities can be used multiple times with the same group. I like to use the Have You Ever? version (see January 13th post) earlier on in a group's experience together as a "get to know you" activity. Then later in the group's process re-introduce the game as Anyone Who with the intention of reflection or review. It doesn't matter if a group has played the game before it is different every time. When participants have familiarity and comfort with the structure of the game itself they are more willing to push their comfort zone with the questions at hand.
References:
Variations on the "Have You Ever" activity are referenced in many publications; I first ran across it in Karl Rohnke and Steve Butler's Quicksilver, 1995 Project Adventure/ Kendall Hunt Publishing.
Patrick Torrey contributed a reflective variation of a similar game "All My Neighbors Who" in the 2005 book A Teachable Moment-Cain, Cummings & Stanchfield.