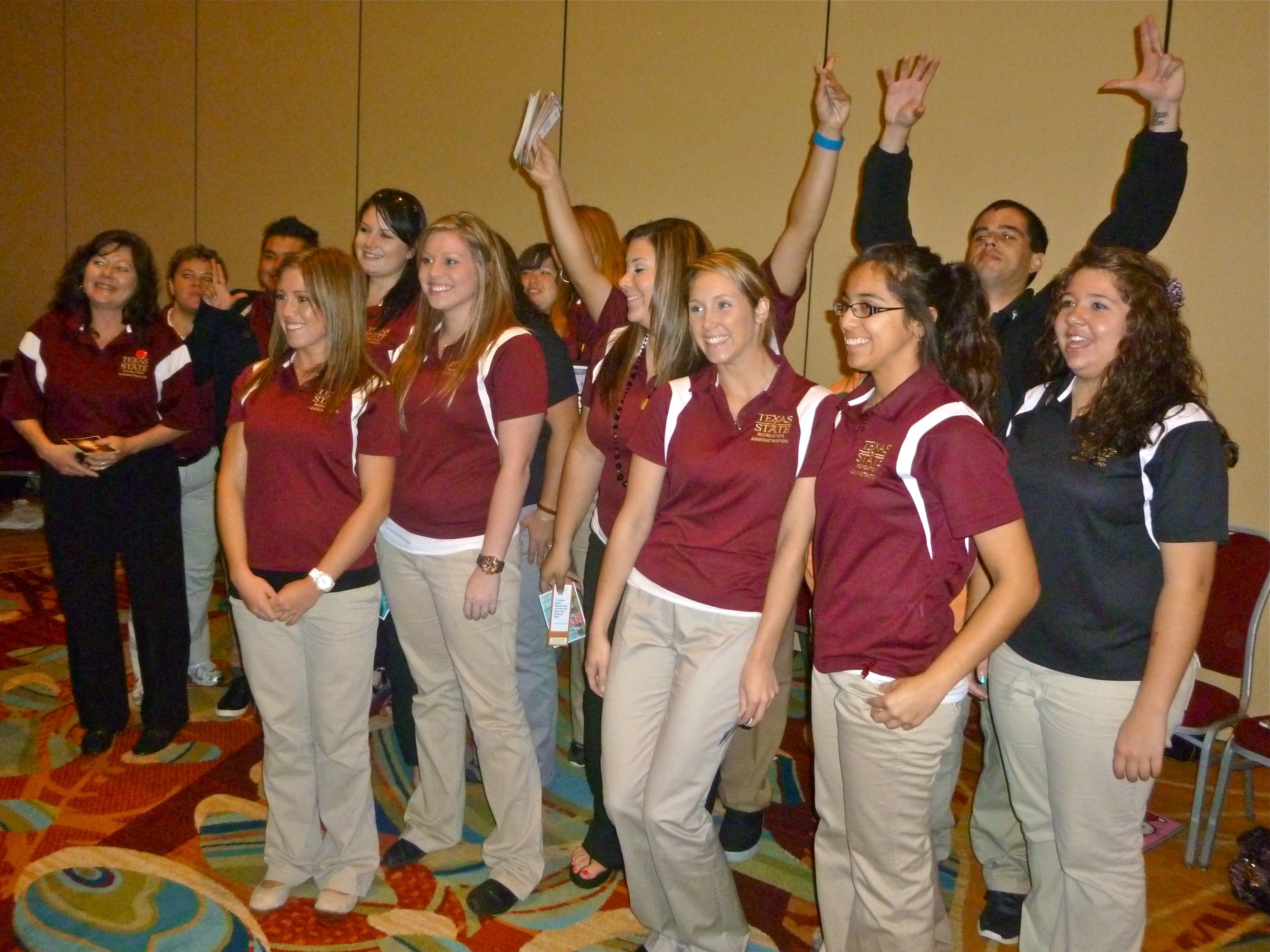 Aug 04, 2012

More Ideas for Starting Your Program Off With Style: "Commonalities Mingle" Large Group Introductory Activity

In May I posted a couple of my favorite activities to get groups moving, talking, reflecting, and keep them engaged: Concentric Circles and Handshake Mingle. Both of these activities are  great for helping larger groups of all kinds build rapport or to engage learners in reflection or academic review (to see article click here).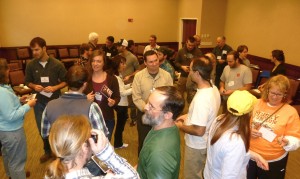 Recently, a few colleagues posted questions on this blog and Experiential Tool's Facebook page searching for more of these simple, low prop, large group, introductory activities. Jennifer Lara of Upcycled Education asked last week: Can you suggest a very quick and easy way to gauge who is in my audience? I am giving a presentation in about two weeks and I want to quickly find out who is in my audience – faculty, staff, admin, etc. I don't want the activity to take up much time as I have many other activities planned in the hour we have together. Any thoughts? I am trying not to just have participants raise their hands when I call out, "Who's faculty? Who's an administrator? etc.
One activity that can facilitate this understanding of "who is in the room" and help participants make connections, start dialogue and encourage reflection is the "Commonalities Mingle" activity. I learned this a number of years ago from Anthony Curtis of Adventureworks. In this activity the facilitator invites participants to form and reform groups by different topics/commonalities.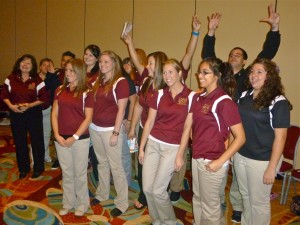 The facilitator asks the group to mingle (move around the room or space) and then he or she gives a cue to form groups by a category or topic (some of your favorite attention getters could be useful in this activity).
Depending on the group's make up, age, or purpose for being together you could ask participants to form groups with "get to know you" prompts such as:
People born in the same season as you
People from the same region
People who like the same genre of movies as you
People who like similar winter sports/activities
Or for some humor, one of Anthony's prompts: "People who used the same toothpaste as you this morning"
This can be a great way to get a group reflecting about the topic of a conference, course, or workshop while learning about their fellow participants, and exploring common goals. I often use this in combination with an entry task (when I have asked participants at the start of a program to choose Conversation Starter Buttons, Quotes, Postcards or other objects (see Strong Beginnings Posts: Starting With Style and Strong Beginnings ). With this variation I ask participants to form groups of people whose buttons are similar in some way, or group by postcards or quotes that have similar themes. As they work to form groups participants engage in reflective dialogue around the interpretation of their postcard, quote or object. An understanding of differing perspectives, and common themes emerge across the room.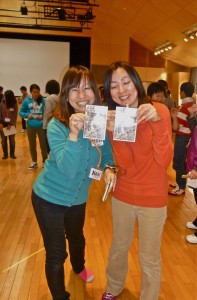 In this activity the "report out" is often the most important aspect. Usually a representative from each group will share their themes or commonalities with everyone. Through this process participants who haven't yet found the "right" place are welcomed into groups. This report out enables everyone to find out more about who is in the room, make connections around shared goals, or commonalities, and potentially get everyone talking and reflecting about topics to frame an upcoming lesson. It is always interesting to me how participants find each other, define these commonalities, and invite others into their groups. I like the reflective discussions that organically arise around these groupings.
Recently, in a training on the art of facilitation where I used my postcard kit as an introductory activity I later blended the cards into Commonalities Mingle by asking workshop participants to form groups by their postcard themes. The creative groupings by theme that emerged from their collective images included: " the value of healthy risk taking", " the importance of global vision," and "the value of humor in group facilitation".  This created a nice introduction to our topic of group facilitation.
In another staff teambuilding session where we used the Conversation Starter Buttons participants formed groups according to their varied button slogans such as: "the optimists", "the people who quietly make things happen", "the skeptics", and "the observers". This was not only not humorous and built rapport, it also helped frame later discussions on the roles that emerge in the workplace.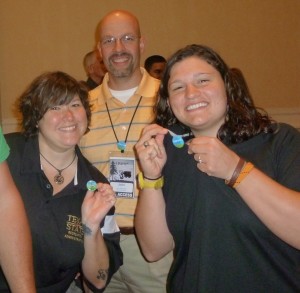 For Jennifer Lara's upcoming group she could ask participants to assemble up by prompts such as: "their role at the university", "their goal for the day", and "their years of service".  This activity moves quickly and doesn't need to take more than about 10 minutes.
With large groups or early on in a program when participants might be nervous about individually sharing their ideas in front of a everyone you increase comfort, buy in and participation by starting with these kind of active partner or small group sharing activities. This gives participants an opportunity to warm up by interacting with just one or two others at a time before sharing with the large group. Blending in reflective questions helps participants focus on a topic from the very start of a program leading to more in-depth reflection discussions later on in the program.
Reference: I learned the commonalities grouping activity from Anthony Curtis of Adventureworks(www.adventure-designs.com). He attributes his variation which he calls "Incorporations" to Matt Weinstein author of Playfair.